Poker
PartyPoker wants to help you make friends – how the new update is changing poker apps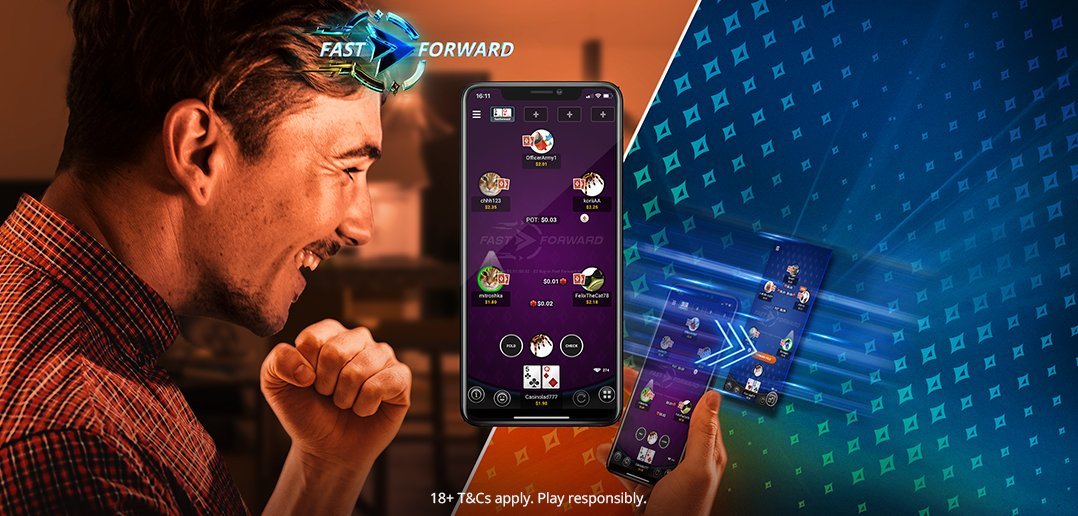 Nothing quite beats a night out at the casino with your mates – gambling (responsibly) and having a laugh – or does it? As we're all well aware, we can't always go to the local casino (or meet up with our friends, for that matter). Luckily, online poker mainstay PartyPoker has just launched a new update to its mobile and desktop apps with an aim to become a more social game for everyone. (If you've not played online poker before, you might want to brush up on the differences between online poker and live poker.)
These updates have clearly been aimed at attracting an amateur, casual audience to the game, with fun extras thrown in like emoji responses, "throwables" and sound effects – but the addition of multi-table view does give something to the players who take the game a little more seriously.
We've downloaded the update, and here's what you can expect from the new and improved 'gamified' PartyPoker experience.
Sound effects
One of the "fun" additions to the PokerParty app, is the inclusion of sound effects – although whether you'll find them fun or annoying is a question of taste. You'll get a round of applause, for example, upon winning a hand, and winning more than one hand a minute had us reaching for the mute button.
Be aware, if you're playing on multi-table view, the app won't play sound effects at all (not even telling you when you're about to time-out of a hand).
4 tables on one screen
You can now not only play, but view, up to four tables at a time (on one screen, no swiping) in the new PartyPoker update. This can be a little fiddly, however, especially if you have clumsy fingers or a small screen.
If you don't enjoy multi-table view, you can also swipe between screens for a full-screen layout of each table. That's a lot of swiping, though, especially if you're playing more than 2 tables, and you'll have to pay closer attention to the visual cues at the top of the screen to avoid timing out of a hand.
Throwables
The 'throwables' have probably garnered the most attention for this update, and there's a reason for that. These throwables are little animations that have been included in the update to (in the words of PartyPoker Online Team member Jamie Staples) "make it a little easier to communicate with the other players at the table about how you're feeling". The throwables include animations that seem a little out of place at a poker table, at least to us, such as a flying kiss (when exactly do you feel like kissing the other players at the table, we ask?), a pigeon that will defecate on your opponent, or a poop-throwing animation. In fact, the only poker-suitable animation we found is a "cigar" animation, which at least seems to fit the theme but lacks any actual application.
We quickly discovered that you can hugely spam these throwables, sending them one after another after another to (we imagine) really antagonise your opponents. We rate this feature more annoying than social.
Emoticons
The emoji tab can be found at the bottom of your screen, and shows you a limited range of the round-faced emojis we've all come to know and love through our digitally communicated lives. From an angry face (we assume for when you're called on a bluff) to a devil face (for when your bluff pulls through) these emojis give you a quick and easy way to show the other players at the table just how you're feeling – giving you a digital "poker face" that actually reveals how you're feeling (is that what we want, really?)
PartyPoker Update Conclusion
If you hadn't gathered already, the PartyPoker update seems childish to us, which is a surprising direction for a 18+ app to go in. We had a laugh using the throwables and emojis, but these would definitely become annoying if we played the app for any length of time. The multi-table view seemed promising at first, but even on a large iPhone screen, it was too difficult to play.
If online poker isn't your thing, maybe wait until you can visit your local casino for now.